What Happens if I Dress Up as a Police Officer this Halloween in Florida?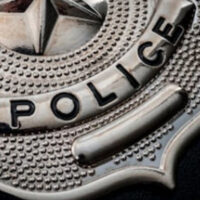 Often, the mere sight of a police officer is enough to cause people to comply. Very few people think to ask a police officer to see their badge, but this might be a very smart decision – especially when you consider that some people impersonate police officers in Florida. A police uniform can cause people to agree to virtually anything, including being placed in handcuffs – and this is why impersonating a police officer is viewed as such a serious offense in Florida. But what consequences might you experience for this?
Woman Faces Charges After Driving Imitation Police Vehicle
 It is worth pointing out that you can face charges not only for impersonating a police officer, but also for driving a vehicle that looks like a police car. Such was the case in October of 2023, when 7 News reported on a woman's arrest in Medley, Florida. This individual had been caught behind the wheel of a vehicle that appeared identical to a Florida Highway Patrol unit. At first glance, the average person might have assumed that it was a law enforcement vehicle on the road. But authorities noticed a few subtle differences before pulling her over.
In her defense, the woman apparently stated that she was "in love with the color scheme" of the Florida Highway Patrol vehicles. This was not a valid defense, however, and she subsequently faced a number of charges for this offense. She also attempted to claim that the car had been purchased in its current state from a police auction, although authorities pointed out that police vehicles are always repainted before being auctioned. More details emerged, and it seems as though the suspect and her husband specifically requested these modifications from a mechanic. The report implied that the couple wished to use the vehicle in association with their security company.
In the end, she faced charges of fraud, driving without registration, imitating a FHP vehicle, and misusing dealer license plates. Despite the serious nature of these charges, she was released after promising to appear in court. It's worth pointing out that while impersonating a police vehicle is a first-degree misdemeanor, impersonating a police officer is typically prosecuted as a felony. One of the most notable examples of this is the case of Jeremy Dewitte, who has been arrested on at least four occasions for impersonating police officers in Florida.
Where Can I Find an Experienced Criminal Defense Attorney in Fort Lauderdale? 
If you've been searching for a qualified Fort Lauderdale criminal lawyer, look no further than Haber Blank, LLP. We know that many people face charges for impersonating a police officer in extremely innocent situations. As we approach Halloween, there is always the potential for unintended legal consequences for those who choose to dress up in various outfits. Book your consultation today to discuss the most appropriate defense strategy.
Sources: 
wsvn.com/news/local/miami-dade/authorities-woman-caught-driving-charger-resembling-fhp-cruiser-says-she-fell-in-love-with-black-and-tan-color-scheme/
en.wikipedia.org/wiki/Jeremy_Dewitte#:~:text=Dewitte%20was%20accused%20of%20%22wearing,the%20television%20talk%20show%20Dr.