Penalties for Stealing Auto Parts in Fort Lauderdale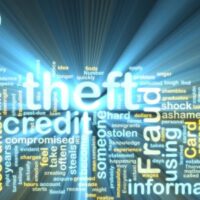 According to numerous sources, auto part theft is on the rise throughout Florida. As a result, the state is taking a much tougher stance against these crimes, particularly when it comes to the theft of catalytic converters. If you have been accused of stealing auto parts in Florida, you can expect serious consequences. But what exactly are these consequences, and how can you pursue a positive outcome after facing charges for auto theft in Fort Lauderdale?
Duo Arrested After Being Caught Stealing Jeep Parts at Fort Lauderdale Airport 
In September of 2023, it was reported that two suspects had been arrested for alleged auto part theft at Fort Lauderdale's airport. These individuals had apparently been specifically targeting Jeeps throughout the airport for months. Those who parked their Jeeps at the airport would apparently return to their vehicles only to find their grills, headlights, and other parts missing. A further investigation determined that these individuals may have been involved in similar thefts at airports throughout Florida.
After becoming aware of this pattern, detectives kept a watchful eye on Jeeps parked at the airport in Fort Lauderdale. Sure enough, the suspects appeared and removed the grills from two Wranglers. Authorities say that they tailed the suspects to the Sawgrass Mills Mall, where they attempted to remove the same offense. It was at this point that the detectives moved in and placed them under arrest. They were charged with armed burglary, grand theft, and possession of burglary tools. Victims of this crime were surprised to learn that there was no video surveillance in the areas where they parked their Jeeps – forcing detectives to "stake out" the area instead.
Serious Penalties for Catalytic Converter Theft in Florida 
Although stealing grills and headlights from Jeeps is a serious offense in Florida, it does not fall under the new auto theft bill – which specifically applies to catalytic converters. Under this new bill, possessing a stolen catalytic converter is now a third-degree felony. The law went into effect in July of 2023, and numerous people have been charged with the offense since. In addition, it is possible to face a second-degree felony for knowingly importing, making, or selling fake catalytic converters.
If you are caught with multiple catalytic converters, you may face serious penalties. Such was the case in June of 2023, when a man was arrested in South Florida after being caught in the act of stealing a catalytic converter. The suspect attempted to flee – but only succeeded in leading police to his vehicle. The authorities then discovered six other catalytic converters inside the car, which led to six third-degree felonies. Note that these serious penalties occurred before the new bill even went into effect.
Get in Touch with a Qualified Defense Attorney in Fort Lauderdale 
If you are facing charges for auto part theft, it makes sense to get in touch with a Fort Lauderdale criminal defense lawyer immediately. During your consultation, we can discuss your specific situation, the charges you are facing, and any potential defense strategies that might apply. Although Florida has created tougher penalties for auto part theft, you can still strive for positive results and fight for your rights. Book your consultation today.
Sources: 
flsenate.gov/Committees/billsummaries/2023/html/2904
cbs12.com/news/local/jeep-part-theft-diogenes-morel-martinez-jonathan-quintero-palm-beach-county-miami-dade-fort-lauderdale-two-south-florida-men-arrested-in-series-of-jeep-part-thefts-from-airport-parking-lots-cameras-parking-lots-september-18-2023