Can You Go to Prison for Healthcare Fraud in Florida?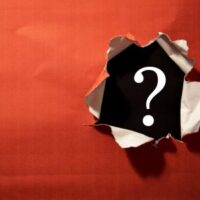 Healthcare fraud is unfortunately quite common in the modern era – especially in a state with an extremely active healthcare industry. With so many senior citizens in Florida, it should come as no surprise that hospitals alone bring in more than $35 billion in revenue each year in the Sunshine State. With so much money trading hands, a certain degree of corruption is somewhat inevitable. Is it possible to go to prison for healthcare fraud in Florida?
 What Is Healthcare Fraud? 
The FBI defines healthcare fraud as "intentionally deceiving the healthcare system" in order to pursue some kind of benefit. This benefit might include monetary gain, lucrative contracts, lower prices, or anything else imaginable. There are many different examples of healthcare fraud:
Filing multiple claims for the same service or treatment
Billing patients/clients for services that were never rendered
Inflating the price of a service
Using another person's identity to commit health insurance fraud
Impersonating a doctor/healthcare provider
Providing prescriptions for controlled substances in an unlawful manner
Selling legal prescriptions on the street
 Lead Defendant Sentenced to Prison in Florida for Healthcare Fraud 
On October 27th of 2023, it was reported that an individual had been sentenced to 104 months in prison for their role in healthcare fraud. This fraud was carried out by multiple co-conspirators, and the person who received 104 months was the "lead defendant." In total, the fraudsters apparently gained more than $36 million as a result of their scheme. In addition to her prison sentence, the defendant was ordered to pay almost $9 million in restitution.
This was a textbook example of billing an insurance company for treatments that never actually occurred. The insurance company in question was Blue Cross Blue Shield, and the defendants were apparently sending multiple claims over for "physical therapy" sessions that were not rendered. In order to facilitate this scam, the conspirators offered kickbacks to Blue Cross policyholders. In return, these policyholders agreed to play the role of patients without actually receiving any treatments.
It then apparently spiraled into something of a "referral program" in which co-conspirators were encouraged to find other policyholders and expand the fraud. Some of the co-conspirators included professional, licensed massage therapists. Some of these individuals may not have been the "ringleaders" of the operation – but they nonetheless faced serious consequences. Most of the defendants were ordered to pay hundreds of thousands of dollars in restitution, and were sentenced to months or years behind bars.
 Where Can I Find a Qualified, Experienced Defense Attorney in Fort Lauderdale? 
If you have been charged with healthcare fraud in Florida, it makes sense to immediately get started with an effective defense strategy alongside a Fort Lauderdale criminal defense attorney. As we have seen it is well within the realms of possibility to be incarcerated due to healthcare fraud in Florida. Choose Haber Blank, LLP to discuss the most appropriate course of action.
Sources: 
justice.gov/usao-sdfl/pr/lead-defendant-15-defendant-health-care-fraud-conspiracy-sentenced-federal-prison
fbi.gov/investigate/white-collar-crime/health-care-fraud